Lou Brown: Real Estate Mastermind
Real Estate Mastermind – New Coaching Plan

Many say Real Estate Buying and Selling is a minefield loaded with mines.  One wrong move and you're out of the game.  How do you walk through a mine field?  There's only one safe way.  You look for footprints and step right in those.  Someone else made it through safely – and you can too!  Many of you have requested a Support program from us that insures your success.  And we've designed what we feel is an unparalleled path for you to follow backed by 30 years of Real Estate experience (and mines that blew up).  This support will insure you don't go where you could lose out.
I know you want coaching.  Many of you have stated you would really like to get your coaching through me.  I have heard you loud and clear that you want me more directly involved.  Although my time is limited, I do want to help you.  We've found what you really want is to get your questions answered.  Therefore, I have established 4 levels to allow me to help you achieve your goals.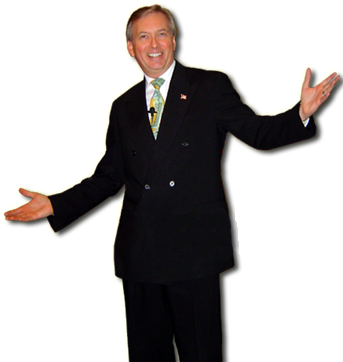 Real Estate Mastermind – Platinum Level Coaching
This level is for "players" who grow (or have grown) to this level of support.  We'll cloister together face-to-face in a roundtable format where Lou will be your exclusive host to exchange ideas and results for two days 3 times per year. We will have an agenda to accomplish. You'll be required to bring certain reports to share with the group.  Only one group per market will be allowed (no competitors).  This exclusive group will be limited and will only be allowed to renew annually on an invitation basis.  Not everyone will be invited to renew.  This is a true Mastermind group and your participation will be required.  As participation benefits everyone, automatic dismissal with no refund if you miss 2 sessions.  Includes Bronze, Silver, and Gold benefits. Call 1-800-578-8580 for further details.
Since joining Mastermind I have purchased over 15 properties and am on track to buy a lot more. These represent over $4,000 in monthly positive cash flow. Had I met Lou Brown and joined the Mastermind years ago, I could have prevented some of the mistakes I made. Fortunately I am now a member of this amazing group of individuals and have learned so much from their feedback on my challenges and successes. And I learned even more from theirs as well. The encouragement and support I have received from this group has help me buy 5 properties in the last month, raise over $300,000 in private money, and get into contract on seven other properties. I'm already planning on renewing my membership.
Laura Abbott White Plains, New York
We could not have grown this fast without the Street Smart System and Lou Brown. He has an awesome system and a great support network. There is nothing that even can compare in this world to what is offered by this complete system. We know because we invested in others looking for this. We continue to grow our business and plan to retire from the full-time jobs in a short period of time!
Kevin Shriver, Highland, Illinois
Kevin works 50 hours per week and I work 40 hours per week plus commute time. Since joining Lou's mastermind we buy an average of 1 to 2 properties per month. All of these are rented with positive cash flow. We also enhanced our retirement accounts greatly. We invested in other programs but they fell far short of this one. We have followed Lou's program to the letter and now have 19 properties. 
Cynthia Shriver, Highland, Illinois
This is a focused effort towards my business. It has helped me beyond what I thought it would. The group effort makes a huge difference for everyone in the room. Thank you so much!
Tom Stout, Los Angeles, California
The old saying of "you get what you pay for" is not true with Lou. I have gotten way more than I paid for! My overall understanding of the real estate business has grown dramatically. It helps having other platforms to get feedback from and help for my deals.
Stephen White, Ocala Florida
Since joining Platinum just four months ago we have bought and opened our new office building, we bought three homes and sold two others. We have gotten great feedback and help from other platforms. We also enjoy helping other Platinum's with our knowledge as well.
Marty and Sue Lackey, Union, Missouri
The people involved in this Mastermind group are beyond amazing! The Internet networking environment with Lou and this group has far exceeded my initial expectations. Even as I continue to grow my business and implement the new processes – I still learn fantastic business practices to get me to the next level! You must surround yourself with like-minded people!
Shelly Fonner, Terre Haute, Indiana
As business partners we need a plan and support to divide our business into two parts. Since joining Platinum we have purchased 20 properties. Lou has helped us work through many issues quickly resolving problems. We have moved our business to the next level since getting involved with Mastermind. Both on properties already owned for over 20 years as well as new acquisitions we have bought since joining. We continue on the path of improvement and this is the quickest and safest way to coach us along that path.
Wayne Clanton and Wendell Long, Charlotte, North Carolina
Hey Lou, I used your House Monster system to approach one of my existing tenants. I wasn't sure if it would work but I sent your letter anyway. Who knew? My tenant not only wanted to buy but also had $80,000 to put down! WOW this DOES work!! I just closed on my first House Monster deal. I'm now going to the others and will update you soon. Thanks Lou for the House Monster AND the $80k!
Hey Lou, I've done 6 deals so far this year.  Here's the one we talked about. It just closed… Total purchase price — $165,000… Subject-To — $67,320 mortgage at 5.25% and $747 per month plus Taxes & Insurance.  I will pay the remaining $97,580 WHEN
I SELL IT! (0% interest!) With NO money down!
I already have my buyer on Rent-To-Own for $234,900 with $20,000 down and $1,500 per month payments. That's $20,000 CASH to me now, PLUS $500 per mo. cash flow, PLUS $50,000 more later! I'm up to 70 units now. You and your training have made me a fortune! See you again soon!
Jeff Paulus, Pennsylvania
Lou, since joining your program 10 months ago we have acquired 23 properties… buying right and buying cheap as you teach. But what's better yet is EVERY ONE of them is filled with paying customers! The House Monster and the Street Smart system have guided us along a straight path to wealth! Thanks Lou!
Carolin Leong, Phoenix, AZ
Lou, just wanted you to know the House Monster is doing well in Massachusetts. I bought a house for $200,000 with a combination of seller financing and private money, rehabbed it and sold it for $328,000. The new buyers gave me $100,000 cash down. Yeah baby!
David Grace, Boston, MA
Lou, Since starting your House Monster program just two months ago I have added over 300 people on my buyers list and I'm closing to buy 5 houses this month. Three are already sold. Lou, You Rock!!
Janice LaBroad, Suffield, CT
Lou has a proven a clear path to the money and I'm sticking with it….
Here are some of the programs and costs I have tried with low or no results…
xxxxx Note Brokering and Non Performing notes $20k
xxxxx $25k house flipping the hard way
xxxxxxx Short Sale flips $25k – doesn't work
xxxxx Subject-To flips $20k
That's $110k on programs that didn't work out well for me. But in the past 8 months with Lou I have taken title to 4 deals quiet title generating, $1,000, $2,500, $500 and $8,000 per month a total of some $12,000 per month and considering the down payments I have almost no investment in the deals. This is an annual receivable of $144,000 plus, if the quiet titles go as expected, I'll make cash profits of $50k + $250k + $125k + $800k… or a possible $1.2 Million in profit on my end.
None of these other programs even got me close! I won't even attend other webinars anymore. [At 13 months – now $23,000/mo cash flow]
Jeff Weiler, Danbury, CT
Thanks Lou! By using your short sale package with a slight spin to purchase a defaulted Note instead of a piece of real estate, I had my biggest home run yet! I validated the discounting of the Note to the lender and quickly got it approved. After purchasing the Note I foreclosed on the real estate and in turn sold off half of the property for a whopping $179,000 profit! The best part is that I still own the other half free & clear and when it sells, should result in an additional $280,000 profit! This transaction was one of the easiest deals I've ever had combined with the largest profit! I could not have done it without you. Thanks for being such an integral part of helping build my real estate business!
Neeld Messler, Chattanooga, TN
We bought 15 cash-flowing houses in just 2 years using the Street Smart System… we then cashed out of 5 of them and got enough to pay off the other 10! Thanks to you Lou, we can now go fishing with our grand kids!
Ken & Susan Cardin – Dallas, TX