Double Your Real Estate Investment Company
In Six Months Or Less Regardless of the Number of Deals You've Done!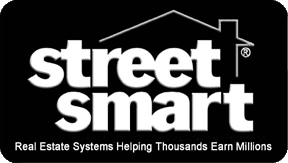 Dear Street Smart® Friend,
If you know in your heart you should be making more money with your  Real Estate Investment company, then let me show you a proven system designed to blow the lid off of your profits literally overnight.
Late one night while sitting on a plane headed back to Atlanta, I struck up a conversation with one of my students. We were sitting in Delta's jet discussing real estate and how we both got started. Sitting there sipping our drinks, we started talking about all the different deals we've done, the money we've made and even some of the not so glamorous deals.
He told me for years he didn't realize what he had when he purchased the "Whole Enchilada". The wealth of knowledge contained in the system he owned. Here's what he said, "You know Lou, you should have some sort of Real Estate Investment Course for all those folks who purchased your product. I bet there are thousands out there who don't know what they have. A Real Estate Investment Training where we can come into a room, spend two days with you and learn how to eat the 'Enchilada' bite by bite. Your stuff is so good, I just hate that other Real Estate Investors have it sitting on their shelf not using it to the full potential. They don't know how to use it right and maximize the huge profits sitting right in front of them day after day.
"In fact Lou," he told me, "I would even attend because after 35 deals, whenever things get rough, I go back to the fundamentals, the basics. A class like this would be on my regular rotation of a Real Estate Investment Training. We all need the fundamentals no matter how long we've been investing."
He was right, I had spent all this time creating this Real Estate Investment business in a box, (some call it a franchise) and had developed great Real Estate Investment Course, but I needed to create a live Real Estate Investment Training designed to give my students, the folks I so desperately want help, a leg up on this business. Right then the idea hit me like a bug on a windshield. You need a "Millionaire Jump Start Training" revealing exactly how to create profits the Street Smart® way.
When I got home, I couldn't sleep, read or do anything but play that conversation over and over again. You could call it back to the basics with Lou. I don't care where you are in the investment cycle, this Real Estate Investment Training Course is for you. Miss this and your business won't be as strong. One thing is for sure, you'll learn something new you can use, or rediscover something old that you can put back in the arsenal. Either way, you'll stop stepping over the dollars to get to the dimes.
In July of last year we held the premiere Millionaire Jump Start training in Atlanta and the response was incredible. Frankly, it floored me. I was stunned, shocked and pleased how many active  Real Estate Investors showed up for this event. I thought it would be all newbie Real Estate Investors, but all types of Real Estate Investors were there. I asked one guy why he came. He said simply, "I can never learn enough, and besides, I can always use a few extra million! And you are just the guy to show me how to do it!"
Another of the attendees had recently attended an event by another speaker. He had purchased my stuff and frankly debated whether or not to attend this 2-day course. In the end he came and within a few weeks he's looking at big-money deals across the nation!! These are multi-million dollar deals, which will generate huge amounts of profit with little or no money out of his pocket. All because of the Real Estate Investment Training Course he almost passed by.
"In all of our research with thousands spent on seminars books courses etc., nothing compares to Lou Brown. He's the best the most complete the easiest to understand and to follow. Lou's the best, bar none."
Don Mikrut – Las Vegas , Nevada (July 2004)
Okay Lou Tell Me, What's Going To Be Covered?
This used to be a 2-day event but frankly I have so much to share I couldn't fit it all in, so I had to expand it to 3 full days! You know I like to pack my courses full of real things you can put to use right away in your business the second you return home. No messing around here, I like giving my knowledge to you so you can put it to work immediately. And there will be no stand-ins here. I personally teach every session myself! I'll also have some members of my hand-picked dream team, active Real Estate Investors who exclusively use my Street Smart® System sharing stories of success and showing how you too can immediately add additional profits to your business.
Over our two jam-packed days together you will learn in our Real Estate Investment Training Course;
These are but a small sampling of the mysteries of real estate investments I'll reveal. I have so many more things to share at this Real Estate Investment Course it would take many more pages to tell you everything you'll learn.
"Lou, I Have Been Investing in Real Estate For Years, Why In The World Would I Attend This Real Estate Investment Training?"
Simple. Your income will improve. Many of you reading this are not pleased with the level of your business right now. If you are doing well financially, you want more time off. Or maybe business is too up and down all at the same time. My question to you is: What will you do about it? I want to make this your best year ever in.
It always goes back to the fundamentals. The great football coach Vince Lombardi always started the summer Real Estate Investment Training camps with the fundamentals. Even if they had just won the World Championship. Now, don't you think your business could use a few extra thousand dollars per month, per week, or per day?? Let me show you how to do it!
Keep reading, I'll make it worth your time to be at this Real Estate Investment Training event.
What is it worth to you to spend three full days with me and my dream team? You get to pump us full of questions, pick our brains, keep us up late at night breaking down your latest deal. What is that worth?? Frankly, three days of my time, away from my office, not doing my own deals, it can get expensive. I get over $15,000 for one day of consulting. I have tens of thousands of users of the Enchilada in all 50 states, Canada (are they a state yet?), and 10 foreign countries. And I have spawned or inspired a number of knock off artists and 'Johnny-come-lately' fakers who are frankly stealing my paperwork, ideas, and Real Estate Investment Training but don't have my over 40 years of experience. These people are selling unproven, untested ideas, NOT my truly battle-tested Real Estate Investment Training system. In fact, I'll bet the biggest Maine Lobster you can find that they'll be here today and gone tomorrow, while Street Smart® just keeps creating millionaires day after day.
I'm so confident you will be totally and completely satisfied with this 3-Day event, I am prepared to give you an unheard-of guarantee that nobody else is willing to give.
The I Don't Care What I Have To Do
To Get You Here, 110% No Questions Asked,
the Louis Brown Personal Guarantee!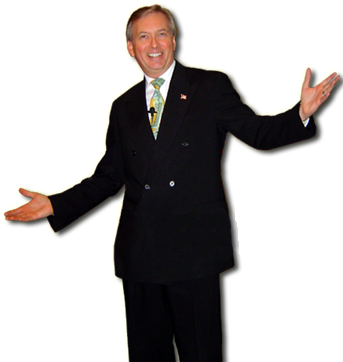 If my wife, Janice reads this she's going to kill me! But I want to see you at this event. I know you'll profit from this Real Estate Investment Training like none other available. I'm looking for raving fans to tell others about it. That's why I'm prepared to make you this special guarantee. Attend this Real Estate Investment Course event and if at the end of 3 days you have not discovered 5 ways to make an additional $10,000 within 90 days of the event, simply go to the back of the room, see our staff and they will give you a complete refund, plus an additional 10% for the trouble!
Let's see someone else make an offer like that and stand by it!! At a mere $995 this is pennies compared to the profit you'll earn. Pennies for all of the secrets I'm going to share with you over 2 jam-packed days of Real Estate Investment Training. This includes your "Millionaire Jump Start" Real Estate Investment Training manual and all class materials.
So what is it worth to have the real deal, the original? I want you in the room, learning, sharing, and growing… and later raving to your friends how good it was. That's why I am going to sweeten the deal. Some call it bribes, some call it free stuff, I'll call it personal gifts.
Real Estate Investment Training: My Gift to You #1: As you are already a loyal client of Street Smart® Systems, I'm going to give you an additional $500 off this Real Estate Investment Training. Yes, you read this right, this is not a typo. I'm giving you over half off because I want you there! And you can bring a spouse or partner for FREE!
Real Estate Investment Training: My Gift to You #2: When you show up at the door for this prestigious event, I will give you $200 worth of   Bucks to use for any future events, Real Estate Investment Training, or products we have. You can use this for our new coaching program; Auction Profits!; or any of the new programs we have in the pipeline.
It Takes Action To Get What You Want In Life
The difference between the successful and unsuccessful is ACTION. The top dogs in any business know they need to take action NOW to be successful. The lazy Jerry Springer-ites of this world are the ones sitting there hemming and hawing, wondering what happened to their lives!
So my question is which one are you? A successful Real Estate Investor who recognizes a great opportunity or someone who is going to "wait and see" and lose the chance of a lifetime? For immediate service, you can call the office at 1-800-578-8580 from 8 AM to 6 PM eastern time and ask for the special Street Smart® deal. Or Fax in the registration form to 1-770-939-3177. There are only a limited number of seats left and frankly, we don't expect them to last long. Don't delay, take action now in your life to attend a special event.

Real Estate Investment Training

To Your Success!!


Louis "Lou" Brown
P.S. If your business has slowed down or needs a swift kick in the fanny, then get up out of the chair and get registered for this event! I'll show you how to get your marketing machine rolling in more deals than you can shake a stick at. A really big stick!!
P.S.S. Hurry, seating is limited.
P.S.S.S. Sign Up Quick for my Real Estate Investment Course and my Real Estate Investment Training!!!
P.S.S.S.S. Click here for more information about my Millionaire Jump Start Event