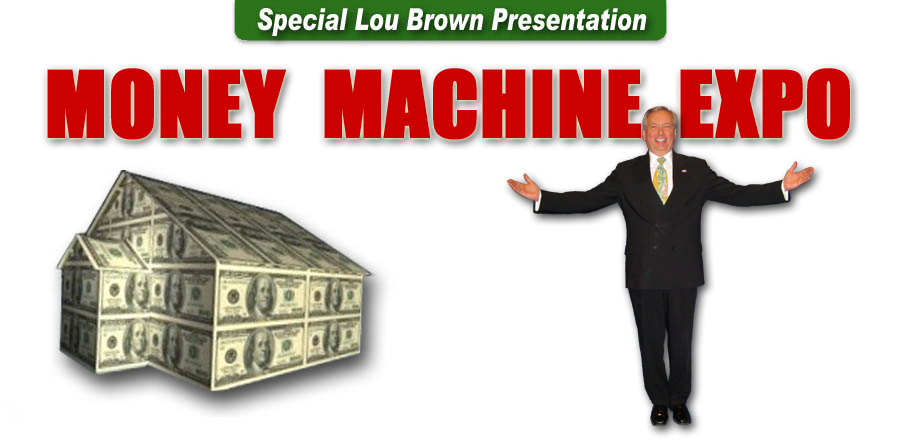 This Jam Packed Information Filled All Day Event is loaded with the Money Making Secrets you can use right now to make money EVEN in this tough economic market!

There will be no other speakers during this event…


Unsure about how to get started? Skeptical about whether now is a good time to begin? Worried you might get stuck with a bad investment?
Do You feel like You are "treading water" and not getting ahead Financially?
Don't worry! There are so many properties on the market, mortgage rates are at all-time lows and sales are now beginning to rebound, this is a PERFECT time to get started and take advantage of this Once-in-a-Lifetime Opportunity!

One of my clients just made $57,000 in one weekend using my strategies & is now earning $5,000 every month in passive income.

I've closed 50 deals in just the last 4 months… you'll see how you can too.

One deal I bought last month from another investor who spent 12 months trying to sell it… I sold in just 3 days and made a profit of $53,000… Let me show you how!

I have licensees of my system in all 50 states who are making as much as 60% and 70% profits on their deals, plus generating income streams of $10,000 to $12,000 every year on each deal.

Get More Info You owe it to yourself to TAKE ACTION

Change YOUR LIFE Today!!

TO GET INFO ON NEXT DATE

Enter Your Information BelowEmail Address:

Here's a few of the things I'll cover:
Buying with No Cash, No Credit, even if you're just getting started
Finding Deals No One Else Knows About
Selling Your Properties before You Buy Them
Secret Telephone Techniques to get Sellers to Give Up Information You can use to Structure Win-Win Deals
Creating Credibility Even if You're Broke
Buying Techniques Other Investors Have No Clue About
Getting Your Seller to Finance Your Purchase – Including Zero Interest, No Payment Mortgages
Taking Over Someone Else's Loan With No Money and No Credit
Uncover Hidden Profit Centers other Investors Miss
The Due-On-Sale clause – what it is and how to avoid it – legally!
Protecting Your Deals From Being Sold to Someone Else
The Secrets of How They Were Found, Negotiated and Sold – Case Studies
When & How to Quit the Full Time "Golden Handcuffs" of the Corporate Job
Property Management Secrets Even Professionals Don't Know
Paying ZERO Taxes on Your Real Estate Portfolio Legally using the Tax Laws to your Advantage
Being Able to Retire in 5 to 8 Years with 25 Monthly "Social Security" Checks
Have Your Tenants to Leave Your Property Better Than They Got It
Repair Secrets: What to Do and Not to Do
Protecting Your Assets Using Trusts
Using the Secret Weapon of Land Trusts and Who Should Use Them
And MUCH More!
Date To Be Determined
Atlanta, Georgia
Transportation, Accommodations and Meals not included
Bonus Live Lunch Time Q & A Session
Check-In begins at 8:00 AM
Event starts at 8:30 AM and will finish about 5:00 PM
Copyright 2009-2017 Trust Associates – All Rights Reserved
4426-B Hugh Howell Road, Suite 200
Tucker, GA 30084
Phone: 800-578-8580